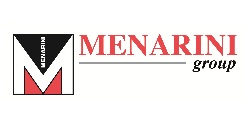 PRICING DATABASE ANALYST
OBJECTIVE
The Corporate Pricing & Reimbursement Team is responsible for the maintenance and further development of the internal Pricing and Reimbursement System, serving as a Database and a Pricing Governance Tool.
KEY RESPONSIBILITIES
The Pricing and Reimbursement System is a key system for the Menarini Group and several activities are strictly connected to its maintenance. With the objective also to cover all the territories, Menarini is searching for a Pricing Database Analyst that will be responsible for the following activities:
System standard management:
users' support
delivery of training sessions to new users
management of the data accuracy and quality check
system bugs detection and resolution with the help of the Provider
Direct contact with Corporate IT Department for system related configurations
Data validation with the National Companies
Data input
Management of the weekly calls with the Provider
Future system developments: the Pricing Database Analyst will be the contact person for the Local and Regional Pricing Leads and local market Companies. In order for Menarini to include new territories in the system several preparatory activities should be performed. The Pricing Database Analyst will carry out the roll-out under the supervision of the Corporate P&R Lead
CANDIDATE PROFILE
Ideal Experience
University Degree in Economics, Engineering or Life Science
Basic understanding of the drug development process and regulatory environment
Past Experience in Database management is preferred
Other Personal Characteristics
Problem solving skills and willingness to dig deep into operations
Proactive attitude
Analytical skills and ability to structure and scope complex problems and to develop solutions
Good interpersonal, communication skills to work with different people belonging to different functions, different cultures and at different levels of seniority
Strong organizational and project management skills and good capability to work on different tasks
Strong self-motivation and capability to handle multiple priorities
Fluent in English
Job Location: HQ in Florence.
Degrees of interest: University Degree in Economics, Engineering or Life Science
A questa posizione è possibile candidarsi direttamente sul sito compilando la lettera di motivazione e cliccando sul bottone APPLY, il tuo CV verrà automaticamente inviato ai selezionatori. La lettera di motivazione non è obbligatoria ma è altamente cosigliata. Ti consigliamo comunque di partecipare al webinar dell'azienda.
Apply