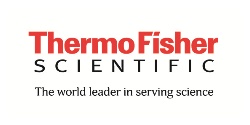 LIMS SYSTEM KEY USER INTERN
Location:
Italy - Monza

Job Description
When you're part of the team at Thermo Fisher Scientific, you'll do important work. You'll have the opportunity to grow and learn in a culture that empowers your development. We have created an inclusive, global environment that values the power of diverse talent, backgrounds, and experiences to drive speed, productivity, innovation, and growth.
Our internship program will give you a chance to get real world business experience and build your network before graduation. We are seeking an energetic, responsible intern to join our growing organization. In this position, you will be expected to learn the ins-and-outs of our daily routines and procedures. You will focus on learning how our organization runs, and can be expected to gain valuable insight that can further your interest in your chosen career field.
Thermo Fisher Scientific Inc. (NYSE: TMO) is the world leader in serving science. With revenues of $20 billion and the largest investment in R&D in the industry, we give our 70,000 employees the resources and opportunities to make significant contributions to the world. The customers we serve fall within pharmaceutical and biotech companies, hospitals and clinical diagnostic labs, universities, research institutions and government agencies. Our products and services help accelerate the pace of scientific discovery, and solve challenges ranging from complex research to routine testing to field applications.
Summary of Internship
The Quality Control Internship position provides an opportunity for science graduatesto get hands on experience working in a fast-paced laboratory setting. The LIMS System intern will gain a deep understanding of how LIMS systems works and how they impact laboratory activities in a GMP environment.
Essential Functions
Uploading specification and Protocols in LIMS system
Truobleshooting and addressing issues
Problem solving
Querying and trending data
Specific tasks will be tailored to the QC intern's experience level and abilities
A QC intern works under the close supervision of lab technicians and area leadership
Skills and Abilities
Ability to work independently and as a member of a cross-functional team
Willingness to learn, be mentored, and improve
Desire to understand and improve current practices
Focus on timelines and on time completion
Self-motivated and detail oriented
Must be able to work safely with chemicals, biologics and hazardous materials
Qualifications
Msc in Chemistry or Chemical and Pharmaceutical Technologies (or similar fields)
Previous experience in lab setting is strongly preferred
Ability to perform common chemical analysis, experience in chromatography and spectrophotometry is strongly preferred
English and italian languages (professional knowledge)
At Thermo Fisher Scientific, each one of our extraordinary minds has a unique story to tell. Join us and contribute to our singular mission—enabling our customers to make the world healthier, cleaner and safer. Apply today!
Degrees of interest: Msc in Chemistry or Chemical and Pharmaceutical Technologies
Add to my event