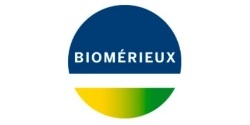 SOFTWARE & CONNECTION INTERN
SCOPO PRIMARIO E OBIETTIVO GENERALE DEL RUOLO:
Support fully customers in all software issues and achieve satisfactory results in promoting services and placing orders by phone for these services
PRINCIPALI INCARICHI:
Serving as the first point of contact for customers seeking technical assistance over the phone or email.
Performing remote troubleshooting through diagnostic techniques and pertinent questions.
Facilitating and coordinating Vilink installations and promoting directly from the call centre.
Cooperating with training department in order to define a target of new potential customers.
Providing support on the field for software and server installation and connection.
Contribute to maintain/improve the bioMérieux website

FORMAZIONE, ESPERIENZE E COMPETENZE RICHIESTE PER IL RUOLO:
Formazione-Esperienze:
- Bachelor Degree in Electronic/Informatics Engineering
- Master of Science in Biomedical/Informatics Engineering (desired).


Competenze e Qualifiche:
- Customer Orientation
- Ability to interact with customers and to promote services/solutions.
Degrees of interest: Engineering, Sciences
Add to my event