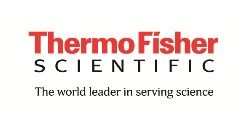 QC ANALYST
Monza site is a world class contract manufacturing and development facility, specialized in aseptic injectable drugs. Joining more than 1000 colleagues on site, the selected candidate will experience a smart, international, and fast-growing environment. With revenues of more than $25 billion and the largest investment in R&D in the industry, we give our people the resources and opportunities to make significant contributions to the world.

You will join the QC Chemical Lab, and will perform analysis on finished products as well as in process controls supporting the production departments. You will be part of a dynamic and result-driven environment and will have the possibility to gain an increasing exposure to international Clients, and critical technology transfers projects.

The right candidate will be mainly responsible for the following duties:
Perform analysis following specified instructions from supervisor, SOPs, and analytical procedures.
- Calculate results and compares to specification limits and Inform supervisors immediately if lab results do not meet specifications.
- Generate valid data, report results on appropriate database compared to established specifications while adhering to GMPs.
- Maintain equipment and troubleshoots instrumentation problems, procedural problems or production problems.
- Be compliance with all job-related safety and other training requirements.
- Observe laboratory schedules to accomplish a high volume of critical work without compromising the integrity of the results while meeting the scheduling needs of manufacturing.
- Perform other duties and support activities as assigned.

Qualifications
- University degree in CTF, Chemistry, Biochemistry, or other related fields
- At least 2-3 years of experience in a GMP Chemical Laboratory
- Excellent knowledge of HPLC, GC, IR and UV-VIS spectroscopy, and the main chemical analytical techniques
- Excellent knowledge of Empower 3
- Knowledge of biochemical techniques will be considered a plus (i.e. ELISA)
- Good level of English and Italian At Thermo Fisher Scientific, each one of our 75,000 extraordinary minds has a unique story to tell. Join us and contribute to our singular mission—enabling our customers to make the world healthier, cleaner and safer.
Degrees of interest: CTF, Chemistry, Biochemistry
Altre offerte di lavoro di 'THERMO FISHER SCIENTIFIC'
QA SPECIALIST