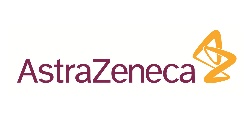 CLINICAL TRIAL CONTRACT SPECIALIST
Would you like to apply your expertise to make an impact in a company that follows the science and turns ideas into life-changing medicines? Then AstraZeneca might be the one for you!
At AstraZeneca we believe in the potential of our people and you'll develop beyond what you thought possible. We make the most of your skills and passion by actively supporting you to see what you can achieve, no matter where you start with us.
Welcome to Basiglio (Milan), one of over 400 sites here at AstraZeneca. The site provides a collaborative environment where everyone feels comfortable and able to be themselves, which is at the core of AstraZeneca's priorities.
At AstraZeneca, we are committed to advancing science to deliver life-changing medicines to the patients most in need. As a global, science-led biopharmaceutical business, we have an unparalleled product portfolio and a strong pipeline across all stages of the drug development process. Everything we do comes back to improving the health of our patients worldwide.
As a Clinical Trial Contract Specialist, you will have local responsibility for negotiation and finalization of contracts with clinical sites involved in AstraZeneca studies and you will act as an active participant in the local study teams. In this role, you are expected to be organized, but flexible and adaptable to unexpected changes. Also, you should be able to easily envision the bigger picture, without losing sight of the day-to-day tasks.
MAIN DUTIES AND RESPONSIBILITIES
Reporting to the Associate Director SMM, as Clinical Trial Contract Specialist you will work in close collaboration with Local Study Manager/Start Up Specialist/Clinical Research Associate (Local Study Team) to ensure Site/Institution clinical trial contracting in order that studies can be initiated in a timely and efficient manner.
The Clinical Trial Contract Specialist acts as the main contact with the study Site/Institution for contract and budget negotiation and has the responsibility for contract finalization (until contract signature) to ensure proper delivery of the study.
The role broadly includes the following key components:
Ensuring the successful negotiation and on-going management of clinical trial agreements with study Site/Institution
Working cross-functionally with Local Study Manager/Start Up Specialist/Clinical Research Associate (Local Study Team) in support of timely site start up for the conduct of clinical trials, including accurate forecast of contract execution timelines
Providing support to the clinical teams in pricing, planning, execution and control of grants and contracts.
Identifying and proactively communicate and explain legal and budgetary raises issues to Local Study Manager prior to their becoming critical
Reviewing and evaluate Site/Institution contract changes and escalating deviations as appropriate
In partnership with Local Study Manager and others as necessary, evaluating priorities and quickly readjusting them with the changing needs of business
If applicable, performing legal translation and/or proofreading of contracts with clinical Site/Institution
Creating and maintaining files for each contract
Tracking all site interaction in data base in a timely and accurate manner and ensuring that status updates are fully descriptive
Managing all activities and account relationship according with Company Values, Code of Conduct, AZ Procedural Documents, Italian legislation and relevant Site/Institution Procedural Documents
Collaborating with the Clinical Quality Manager/Local Legal Dept to ensure country specific laws and regulations are followed to minimize risk in clinical trials
ESSENTIAL FOR THE ROLE
Scientific Degree or equivalent degree
Experience (1 year) as Clinical Trial Start Up and Contracting in a pharma company or CRO
Excellent knowledge of international guidelines ICH-GCP, basic knowledge of GMP/GDP
Good knowledge of relevant local regulations
Good medical knowledge and ability to learn relevant AZ Therapeutic Areas
Basic understanding of the drug development process
Excellent attention to details
Good written and verbal communication skills
Good collaboration and interpersonal skills
Good negotiation and problem-solving skills
DESIRABLE FOR THE ROLE
Demonstrated project management skills including scope, budget, timeline, resource management and use of associated tools
Experience from Clinical Research/Operations (i.e. hands on work with Clinical Trial Management in the pharmaceutical industry)
Knowledge of R&D ways of working
Ability to effectively work with External Service Providers
Ability to look for and champion more efficient and effective methods/processes
Location: Basiglio, Lombardy, Italy
Degrees of interest: Scientific Degree or equivalent degree