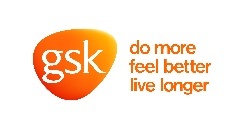 PHARMACOVIGILANCE
The department Safety Evaluation and Risk Management (SERM) operates within a global setting in GSK's Vaccines Clinical Safety and Pharmacovigilance (VCSP). Approximately 14 people are working in the department to provide safety input and management for different groups of vaccines in world-wide setting. The responsibility for the vaccines followed is global and covers all countries in which the vaccines are licensed. The role of the internship is mainly focused on the acquisition of specific expertise in the management of global safety evaluation and management in vaccines. By doing so, we form interns who are in time ready and capable to step into the operational part of the safety scientist work in a global pharmaceutical setting.

Project Description:
The main purpose is to train the intern to gain experience in this wide range of clinical trial safety and pharmacovigilance specific activities. The activities are reaching from literature review to safety signal evaluation in clinical trial and post marketing safety of a number of vaccines (e.g. Rabipur, Encepur, candidate Shigella vaccine). The intern will support the preparation of aggreged periodic reports.

Competencies to develop:
Thanks to the internship, the candidate will gain good understanding of the clinical trial safety and pharmacovigilance processes in the overall pharmaceutical setting, and a detailed knowledge of the GVP regulations.

Basic Qualification:
- Scientific Degree
- Fluent in English (both written and spoken)

Preferred Qualifications:
- Knowledge of the GVP regulations is a plus
- Postgraduate master in Pharmacovigilance or similar

Place: Siena.
Degrees of interest: Scientific