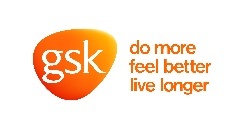 IMMUNOASSAY
The intern will be based in the Immunoassay unit, part of the Technology Platform function in GVGH. Main aim of GVGH is to develop vaccines for infectious diseases for low and middle-income countries. In this context the Immunoassay unit is responsible to support the evaluation of immune responses elicited by the vaccines under development against different infectious pathogens, as well as to develop novel immunoassays to support vaccine development.

Project description
The main purpose for this internship is to provide support to GVGH Immunoassay unit, working on different vaccine projects (Salmonella, StrepA, GMMA platform etc). He/she will execute assays under limited supervision, contribute to the conception, design, and interpretation of scientific results.

The main project-related activities will be the following
• analyze pre-clinical or clinical sera by ELISA
• perform functional assays such as SBA, opsonophagocytosis assay (OPA), macrophage activation assays
• perform cell-based assays such as measurement of interleukin release (MAT assay)

Other activities required for the intern will be to record, analyse and report results as required by internal documentation systems; he/she will share and contribute to scientific and technical know-how and he/she will follow established Health, Safety and the Environmental policies, actively participating in trianing, hazard identification and other EHS programs.

Competencies the intern will develop thanks to the internship experience
The candidate will specifically support the serological evaluations of GVGH vaccine projects and will become part of a team working on the evaluation of immune responses elicited by different infectious pathogens.

He/she will learn main immunological methods, routinely applied within the team, such as ELISA, SBA, OPA, MAT assay. The candidate will learn to follow standard operating procedures and he/she will cooperate with the rest of the team to maintain common lab equipments and reagents, in compliance to GSK Quality and EHS requirements. Other than technical competences, the candidate will develop capabilities in trouble-shooting specific immunoassays and how to diagnose and resolve problems.

He/she will have the opportunity to largely interact with other team members as well as to interact with GVGH colleagues of various cultural backgrounds.

Requirements
Candidates must possess a Master degree. Further level of education (PhD) is considered a plus.
Preferred areas of specialisation are Microbiology, Serology, Immunology, Biotechnoloy or related fields. Pipetting experience is required. The candidate should be a dynamic, independent, flexible, well-organized, pro-active, collaborative-minded individual, interested in contributing to excellent research science in a fast-paced environment.
Degrees of interest: Microbiology, Serology, Immunology, Biotechnoloy