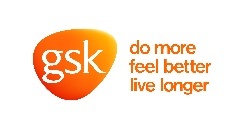 INTERNSHIP AND REGULATORY
The Regulatory & TTS department assure compliance of manufacturing batch documentation and analytical procedure to regulation and registration for all markets supplied, TTS and Quality Agreement definition and issue of Certificate of Analysis (CofA) in time to support product delivery.

The internship will focus on the followings:
- Maintain regulatory compliance status for all products manufactured
- Drafting and sending of Certificate of Analysis to the end customer
- Define quality key details of GSK and non-GSK products
- Maintain alignment of product delivery and CofA approval

Why You?
Basic Qualifications
- University Degree in Scientific Disciplines
- Work across boundaries skills
- Good written and spoken English and Italian
- Team working
- Time management

Preferred Qualifications:
- Master covering regulatory aspects
- Basic knowledge in regulatory matter

Place: Parma.
Degrees of interest: Scientific Disciplines