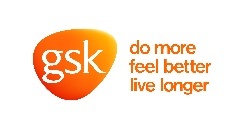 RESEARCH AND DEVELOPMENT
Exciting minds with our Future Leaders graduate programme – Research and development (Vaccines).

Education required:
- Medical Doctor Degree is essential
Preferred specializations include a masters or PHD in the field of pediatrics, obstetrics and gynecology, endocrinology, infectious diseases or epidemiology

Language requirement: Excellent knowledge of spoken and written English.

Start date: October/November 2020.

Assessment centre dates: September 2020.

Application deadline: July 17, 2020.

Want to solve some of the world's biggest health challenges?
With over 300 years of innovation, we're a science-led global healthcare company that delivers billions of innovative products each year. Join us and help millions of people do more, feel better, live longer.

We're looking for leaders of the future in Research and development (Vaccines).

Are you an analytical graduate who's keen to develop innovative vaccines that meet real public health needs? If so, you could be working on solutions with the potential to save lives worldwide. Our vaccines portfolio includes meningitis, rotavirus, hepatitis and influenza vaccines, and covers vaccines for children, adolescents, adults, travellers and the elderly.

And through a tailored programme of training, mentoring and work experience, you'll learn all about it while honing your technical skills. There'll also be the chance to pursue a career focused on specific vaccine projects. This popular and highly competitive career path attracts scientists from many disciplines.

Place: Siena.
Degrees of interest: Medical Doctor