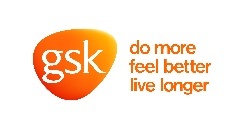 PHARMACEUTICALS
Exciting minds with the Commercial Management Future Leaders graduate programme in our Pharmaceuticals organisation.

Education required:
- Medical Doctor degree
- a therapeutic area we operate in is an asset (ex. Respiratory, HIV, Vaccines…)
- a postgraduate degree is an advantage
- clinical research background is an asset

Language requirement: Fluent English (written and spoken) and knowledge of Italian.

Start date: October/November 2020.

Assessment centre dates: September 2020.

Other requirements:
- Must have the right to work in Italy
- Previous professional experience in pharmaceutical industries or clinical practice is an asset (up to 3 years)
- Application deadline: include the deadline for applications or We recommend you apply as soon as possible, because we accept ongoing applications and offer positions on a first come, first served basis

Are you interested in a graduate career where you can help people do more, feel better and live longer?
Are you a Medical doctor who wants to help people do more, feel better, live longer? You can work towards this goal as part of our team, based in Pharmaceuticals.

You'll have a unique opportunity to apply the knowledge and clinical expertise you've gained during your medical training into a fast-paced, commercial setting, where you can help make a difference to patients across the globe.

We're working to make our products accessible to more people, no matter where they live in the world or what they can afford to pay. Our medical and commercial teams play a big part in this by understanding our patients, consumers, and customers, and developing innovative business strategies. Through a series of challenging rotations, you'll develop a range of essential medical affairs and commercial skills, while building a deep understanding of the governance behind the healthcare field.

Place: Verona.
Degrees of interest: Medicina, Scienze Biologiche, Chimica Organica