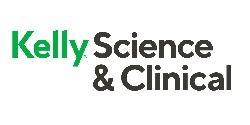 TECHNICAL SUPPORT SPECIALIST ITALIAN
Kelly Services is specialized in recruiting and selecting scientific staff. Kelly can recruit professionals to hire both with indefinite and definite contracts, ranging from junior to senior and highly specialized profiles, working in fields such as Chemistry, Pharmacy, Food, Cosmetics, Biotechnology, Medical, Environment and Petrochemical.

He/She will be responsible for:
Offer telephone scientific and technical support to customers that use the products company. The products are diagnostic kits and medical devices that require a scientific background and problem solving skills.

Requirements:
- Scientific Background (Bachelor or Master Degree in Biology, Chemistry, Pharmacy, Biomedical Engineer, and so on)
- Knowledge of diagnostic kits and previous experience in laboratory or customer service is preferred but not necessary
- Fluency in English, Italian and at least another European language (Spanish or German)
- Computer proficiency
- Problem solving and good communication skills
- Willing to relocate in France

Location: France.
Degrees of interest: Biology, Chemistry, Pharmacy, Biomedical Engineer