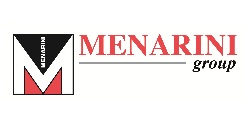 ANALYTICAL CHEMIST
Objective
Analytical Development and Quality Control of glycoconjugates for bacterial vaccines currently under investigation in the Analytical Laboratory
Key Responsabilities
Works in the Analytical Development Laboratory to search, set up and optimize the analytical methods for Starting Materials, Intermediates and Drug Substances
Validates analytical methods according to standard ICH requirements
Performs ICH stability testing
Performs Quality Control activities working in GMP compliance and observing the company Standard Operating procedures (SOPs)
Prepares analytical method development, validation and stability reports
Writes SOPs and working instructions for the analytical laboratory
Conduct tests using the main analytical techniques: HPLC, GC, NMR, IR, UV, CE
Candidate Profile
Ideal Experience
Master degree in Chemistry or Pharmaceutical Chemistry
Excellent knowledge of English language
Preferred previous experience in QC laboratories of Pharmaceutical companies
Other Personal Characteristics
Good knowledge of analytical techniques and instrumentation
Ability to work accurately, with attention to details and adhering to procedures
Strong analytical and problem solving ability
Efficiency and commitment to respect tight timelines
Capability to work in a multidisciplinary team and exchange information in a clear and concise manner.
Job Location: Rapolano Terme
Degrees of interest: Master degree in Chemistry or Pharmaceutical Chemistry
A questa posizione è possibile candidarsi direttamente sul sito compilando la lettera di motivazione e cliccando sul bottone APPLY, il tuo CV verrà automaticamente inviato ai selezionatori. La lettera di motivazione non è obbligatoria ma è altamente cosigliata. Ti consigliamo comunque di partecipare al webinar dell'azienda.
Apply