KELLY SERVICES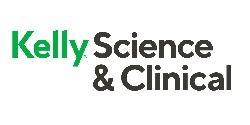 KELLY FOR SCIENCE
Kelly Services, a multinational company global leading in workforce solutions, has got a solid background in science.
Our dedicated division, with more than 80 offices all over the world, has got highly qualified staff of experts. Our consultants have got a scientific degree and a solid academic and professional background: they speak the same language as the scientific professionals they meet every day.
Kelly Services is more than a simple "intermediary" for people willing to find a job in science. The Kelly division specialized in selecting scientific profiles is a real career consultant for many professionals in this industry: our consultants are committed to identify the best job opportunities for everyone's talent, education and experience.

THE REFERENCE POINT FOR YOUR PROFESSIONAL FUTURE
Kelly Services offers every day fixed and unfixed term job opportunities to thousands of professionals in various scientific areas. The most wanted profiles among our customers include:
Product Specialists
Export Manager
Key Account Manager
Pharmaceutical Representatives
Marketing Manager
Product Manager
Medical Manager
Regulatory Affairs
Pharmacovigilance Specialists
R&D Analysts
Quality Control
Quality Assurance
HSE

Our consultants can give you insights about market trends and company needs, supporting you while writing your CV down or getting prepared for an interview, and more.


FINDING A JOB: WHAT TO DO
In a more and more global world, job seekers have got many more opportunities, compared with the past. Nevertheless, competition is stronger as well. How can you succeed? Here you have some tips, directly from our scientific experts.
Earning a master degree is often the key variable to be selected. The most evaluated in the science field include:
Regulatory Affairs
Clinical Research (to become a Clinical Monitor)
Formulation
Pharmacovigilance
Pharma Marketing Manager
Fluency in English is a "must to have" in all industries, and even more so in science. A good proficiency in a second European language (first of all, German) can sure make a difference.
Living or studying abroad for some time in order to upskill (for instance, improving your proficiency in a given language) represents an added value for your own resume, mostly when you are looking for your first valuable working experience.


Nowadays, the world of work is far less static compared with some decades ago. Nevertheless, working as a trainee or collaborating with prestigious companies allows acquiring experience on-the-job that is essential to value what you've learned while studying.


The job you're looking for isn't always in the place you live in. Availability to move, in Italy and abroad, is, now, essential.


Social networks (first of all, LinkedIn) have definitely changed also the way we look for a job. The good, old resume isn't enough anymore. Caring your online presence, most of all on these sites, and building up a valuable network of professional contacts allows you not only to be always updated about the industry you work in, but also to identify professional opportunities that haven't been issued on the classical job boards.


Webinar
Evento
Location
Tipo
Dettagli