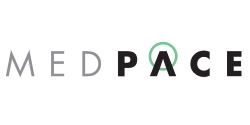 CLINICAL RESEARCH ASSOCIATE
Overview
Medpace is a scientifically-driven, global, full-service clinical contract research organization (CRO) providing Phase I-IV clinical development services to the biotechnology, pharmaceutical and medical
device industries. Medpace's mission is to accelerate the global development of safe and effective medical therapeutics through its high-science and disciplined operating approach. We leverage local regulatory and deep therapeutic expertise across all major areas including oncology, cardiology, metabolic disease, endocrinology, central nervous system, anti-viral and anti-infective. Headquartered in Cincinnati, Ohio, Medpace employs approximately 2,700 people across 36 countries.
Job Summary
The Clinical Research Associate at Medpace is offering the unique opportunity to have an exciting career in the research of drug and medical device development while making a difference in the lives of
those around them. For those with medical and/or health/life science interest and background who want to explore the research field, travel the US, and be part of a team bringing pharmaceutical and medical devices to market - this could be the right opportunity for you!

Our successful Clinical Research Associates possess varied backgrounds in medical and other sciencerelated healthcare fields. Individuals who have succeeded in the CRA role include:
Nurses
Dieticians
Pharmacy Technicians
Pharmaceutical/Device Sales Representatives
Biotech Engineers
PhD/Pharm.D candidates
Health and Wellness Coordinators
Research Assistants.
PACE – MEDPACE CRA TRAINING PROGRAM

No research experience is needed as Medpace provides comprehensive initial and ongoing training, unmatched by other CROs. Through our PACE Training Program, you will join other Professionals Achieving CRA Excellence:
PACE provides the platform to effectively and confidently carry out your duties, enhance your current abilities and ultimately help you become a high-functioning independent Medpace CRA.
PACE will prepare you by developing your CRA skills through interactive discussions and hands on job-related exercises and practicums.
To supplement your in-house and field-based training you may also participate in other clinical research departmental core rotations, learning other aspects of the drug/device development and approval process.

UNEXPECTED REWARDS
This role takes you on a journey through travel and excitement which will allow you to make a difference on a large scale through the enhancement of pharmaceuticals and medical devices. The CRA position
provides many other distinctive advantages including:
Dynamic working environment, with varying responsibilities day-to day
Expansive experience in multiple therapeutic areas
Work within a team of therapeutic and regulatory experts
Defined CRA promotion and growth ladder with potential for mentoring and management advancements
Competitive pay and opportunity for significant travel bonus
Responsibilities
Conduct qualification, initiation, monitoring, and closeout visits for research sites in compliance with the approved protocol;
Communication with the medical site staff including coordinators, clinical research physicians and their site staff;
Verifying adequate investigator qualifications, training and resources, including facilities, laboratories, equipment, and staff;
Medical record and research source documentation verification against case report form data, including informing the site staff of any entry errors, ensuring good documentation practices are being
adhered to and communicating protocol deviations appropriately per SOPs, GCP and applicable regulatory requirements;
Verification that the investigator is enrolling only eligible subjects;
Regulatory document review;
Medical device and/or investigational product/drug accountability and inventory;
Verification and review of adverse events, serious adverse events, concomitant medications and corresponding illnesses to confirm accurate data reporting in accordance with the protocol;
Assessing the clinical research site's patient recruitment and retention success and offering suggestions for improvement;
Completion of monitoring reports and follow-up letters, which includes providing summaries of the significant findings, deviations, deficiencies, and recommended actions to secure compliance.
Qualifications
Minimum of a bachelor's degree; Health or life science related field preferred;
1-2 years work experience as a CRA;
Willing to travel approximately 60-80% nationally;
Familiarity with Microsoft® Office; and
Strong communication and presentation skills a plus.
Why Medpace?
When you join Medpace, you become part of a team dedicated to supporting the development of ground breaking drugs and devices. Our employees provide hope for those living with debilitating diseases. We invite you to be a part of something that is impacting millions of people around the globe while enjoying a competitive total compensation and benefits package and internal growth opportunities.
Awards
Medpace Named a Top Cincinnati Workplace for 2015, 2016, 2017 and 2018 by the Cincinnati Enquirer
Winner of the ACRP-Avoca CRO Quality Award in 2018
Recognized with six CRO Leadership Awards from Life Science Leader magazine
Eagle Award winner - which recognizes outstanding leadership, professionalism, integrity, and dedication to advancing the clinical research profession through strong site partnerships
What to Expect Next
We look forward to receiving your application. A member of our recruitment team will review your qualifications and if interested, you will be contacted for an interview.
Degrees of interest: Minimum of a bachelor's degree; Health or life science related field preferred.
Add to my event