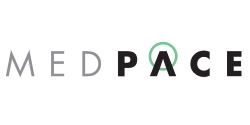 REGULATORY SUBMISSIONS (STUDY START-UP) MANAGER
Overview
Medpace is a scientifically-driven, global, full-service clinical contract research organization (CRO) providing Phase I-IV clinical development services to the biotechnology, pharmaceutical and medical
device industries. Medpace's mission is to accelerate the global development of safe and effective medical therapeutics through its high-science and disciplined operating approach. We leverage local regulatory and deep therapeutic expertise across all major areas including oncology, cardiology, metabolic disease, endocrinology, central nervous system, anti-viral and anti-infective. Headquartered in Cincinnati, Ohio, Medpace employs approximately 2,700 people across 36 countries.
Job Summary
Our clinical operations activities are growing rapidly, and we are currently seeking a full-time, office-based Regulatory Submissions Manager to join our Clinical Operations team. This position plays a key role
in the clinical trial management process at Medpace. If you want an exciting career where you use your previous expertise and can develop and grow your career even further, then this is the opportunity for you.
Responsibilities
Efficiently manage and successfully execute all aspects of global start-up;
Perform quality checks on submission documents and site essential documents;
Prepare and approve informed consent forms;
Review pertinent regulations to develop proactive solutions to start-up issues and challenges; and
Present during bid defenses, general capabilities meetings, and audits.
Qualifications
More than 5 years of experience in clinical research, preferably with a CRO. Experience mayinclude CRA or project management experience;
Strong oral and written communication skills.


Why Medpace?
When you join Medpace, you become part of a team dedicated to supporting the development of ground breaking drugs and devices. Our employees provide hope for those living with debilitating diseases. We invite you to be a part of something that is impacting millions of people around the globe while enjoying a competitive total compensation and benefits package and internal growth opportunities.
Awards
Medpace Named a Top Cincinnati Workplace for 2015, 2016, 2017 and 2018 by the Cincinnati Enquirer
Winner of the ACRP-Avoca CRO Quality Award in 2018
Recognized with six CRO Leadership Awards from Life Science Leader magazine
Eagle Award winner - which recognizes outstanding leadership, professionalism, integrity, and dedication to advancing the clinical research profession through strong site partnerships
What to Expect Next
We look forward to receiving your application. A member of our recruitment team will review your qualifications and if interested, you will be contacted for an interview.
Degrees of interest: More than 5 years of experience in clinical research, preferably with a CRO. Experience mayinclude CRA or project management experience.
Add to my event