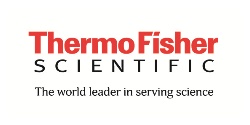 PHARMACEUTICAL TECHNOLOGY TRANSFER INTERN
Location:
Italy - Monza

Job Description
When you're part of the team at Thermo Fisher Scientific, you'll do important work. You'll have the opportunity to grow and learn in a culture that empowers your development. We have created an inclusive, global environment that values the power of diverse talent, backgrounds, and experiences to drive speed, productivity, innovation, and growth.
Our internship program will give you a chance to get real world business experience and build your network before graduation. We are seeking an energetic, responsible intern to join our growing organization. In this position, you will be expected to learn the ins-and-outs of our daily routines and procedures. You will focus on learning how our organization runs, and can be expected to gain valuable insight that can further your interest in your chosen career field.
Thermo Fisher Scientific Inc. (NYSE: TMO) is the world leader in serving science. With revenues of $20 billion and the largest investment in R&D in the industry, we give our 75,000 employees the resources and opportunities to make significant contributions to the world. The customers we serve fall within pharmaceutical and biotech companies, hospitals and clinical diagnostic labs, universities, research institutions and government agencies. Our products and services help accelerate the pace of scientific discovery, and solve challenges ranging from complex research to routine testing to field applications.
Summary of Internship
The objective of the program is to provide interns challenging and rewarding experiences in a pharmaceutical contract manufacturing site, to develop practical analytical, leadership and functional skills.
During the internship, participants are provided with on-the-job professional and leadership responsibilities while working on assignments with measurable business impact. The paid internship will provide participants with full exposure to Technology Transfer processes of aseptic drugs from our international clients to the manufacturing site in Monza. Interns will support our expert Technology Transfer Project Managers in the following tasks:
Ensure that client's requirements related to the acquired job order are received and processed by the Company's functions.
Convening the Tech Transfer interdisciplinary groups, assigning and coordinating the tasks related to the introduction of new processes/projects within the site.
Coordination and control of the project progress, the continuous contact with the clients, identification and troubleshooting of the technical problems supported by the specialists of involved functions.
Contribute to the optimization of the production process, with continuous efforts of uplifting the savings in what concerns the technical side, while always in respect of the cGMP and company procedures.
Support the Site Technical Business Manager with the definition of the technical risks related to the acquisition of the new job orders and with the definition of new business opportunities while meeting with the existing/potential clients.​
Skills
Scientific background (MSc) and good knowledge of the pharmaceutical Industry
client-oriented, excellent relationships skills at all levels
ability to motivate, coordinate and guide multidisciplinary teams
interest in consolidating project management skills and problem solving
fluent English (speaking, reading, writing)
Degrees of interest: Scientific background (MSc) and good knowledge of the pharmaceutical Industry
Add to my event