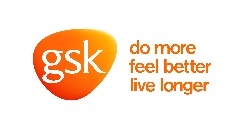 STAGE PER TESI: Antigen Identification and Molec Bio – Internship

PROJECT DESCRIPTION:
Chronic obstructive pulmonary disease (COPD) is a leading cause of mortality worldwide. The disease progression is associated to bacterial infection leading to exacerbation symptoms resulting in increase in dyspnea, sputum production or purulence and then the emergency hospitalization or even mortality. Airways microbial infections are the major cause of COPD exacerbation (AECOPD) and nontypeable Haemophilus influenza (NTHi) and Moraxella Catharralis (Mcat) are the two bacteria implicated in the vast majority of the cases. It is now recognized that a vaccine against bacterial infections would have a strong impact in preventing exacerbation. Thus, identification of the bacterial factors involved in adhesion/invasion and of the subverted host protective mechanism is prerequisite for an efficacious intervention, both pharmacologically and by vaccination, against infection. Potential antigens for both bacteria have been identified by computational and experimental approaches. So far, these procedures have concerned ex vivo systems using cells from healthy donors. An ex vivo systems using primary airway epithelial cells from healthy donors and COPD patients (commercially available) is an ongoing approach in GSK still to be corroborate. The system consists in polarization of cells on a permeable membrane support with the apical side exposed to air to allow mucus production mimicking the in vivo conditions. Infection with single bacterium and coinfection with both pathogens will be followed at different time points and transcriptome analysis will allow dissecting the dynamic of protein expression and the identification of the species involved in the pathogenesis.
We expect a differential expression of invasive bacterial factors while infection is carried out on cells derived from sick patients with respect to healthy donors derived cells. This information will allow the identification of specific targets involved in COPD exacerbation to be validated by further functional studies
COMPETENCIES THE INTERN WILL DEVELOP THANKS TO THE INTERNSHIP EXPERIENCE:

During the period of internship, the student will develop several competencies. Apart the practice of basic biochemical and molecular biology techniques (cell lysates, RNA preparation, sequencing etc.) the student will assimilate cell cultures methods on both bacterial and eukaryotic cells, the use of confocal microscope. Most of all, he/she will be part of a long range finalized project focused on vaccine targets discovery and will be able to understand how bioinformatic analysis can be used to reach this objective.
BASIC QUALIFICATION:
Scientific Background (Biology, Biological Sciences, Chemistry and Pharmaceutical Technologies, Chemical Sciences, Biotechnology)
Molecular Biology Techniques
Degrees of interest: Scientific Background: Biology, Biological Sciences, Chemistry and Pharmaceutical Technologies, Chemical Sciences, Biotechnology
Add to my event