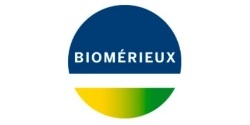 FIELD SERVICE ENGINEER FOR TRIVENETO AREA
The goal is to Represents bioMérieux Italia S.p.A in a professional manner at all time trough service success that improves customer satisfaction, maximizes customer retention.

This position is responsible for providing onsite service and support on instrumentation both by remote and on the field.

Acts as field service engineer on assigned open tickets to resolve customer affecting technical issues in a timely fashion in order to maintain maximum customer satisfaction. This position serves as a senior technical resource supporting end users in using effective troubleshooting techniques to resolve issues.

RESPONSIBILITIES:
Provide service and customer support during field visits
Tie workflow to schedule
Manage all on-site installation, repair, maintenance and test tasks
Diagnose errors or technical problems and determine proper solutions
Produce timely and detailed service reports
Follow all company's filed procedures and protocols
Cooperate with technical team and share information across the organization
Build positive relationships with customers

REQUIRED QUALIFICATIONS:
Bachelor's degree in Scientific, OR High School Diploma in electrical / mechanical technology
Proven track record as field engineer in the diagnostic field or equivalent.
Knowledge of SAP
Knowledge MS Office
Ability to listen and analyze customer needs
Willingness to learn and adapt to changing environmentsAbility to operate with efficiency and sense of urgency
Ability to complete multiple tasks with minimal direction
Good organizational, time management verbal communication skills
Fluent in English
Degrees of interest: Bachelor's degree in Scientific, OR High School Diploma in electrical / mechanical technology
Add to my event