UNINFORM GROUP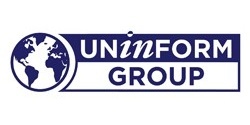 UNINFORM GROUP è una Scuola di Alta Formazione Manageriale, con esperienza ventennale, specializzata nel progettare e realizzare Master con sbocchi professionali in azienda (placement occupazionale 92%).

UNINFORM è Socio ASFOR ed è Accreditata alla Regione Lazio per la Formazione Superiore ed ha ottenuto la Certificazione ISO9001 per la Progettazione ed Erogazione di Servizi di Alta Formazione Professionale Specialistica.

Grazie al consolidato ed ampio patrimonio di esperienze, professionalità e conoscenze maturate nel corso degli ultimi 21 anni sia in attività di formazione che di consulenza, Uninform Group offre qualificati servizi di:
University School and Business School
Information Technology & Technology Transfert
Business and Legal Consulting
Ognuno di questi servizi è finalizzato allo sviluppo ed al consolidamento di capacità manageriali e competenze professionali specialistiche in grado di incrementare notevolmente sia la competitività del singolo Individuo che dell'Impresa nel suo complesso.

Alta Formazione
In qualità di Scuola di Formazione Manageriale ed Imprenditoriale, Uninform Group è impegnata nella valorizzazione del capitale umano finalizzato allo sviluppo di una moderna cultura manageriale attraverso la realizzazione di qualificatissimi Master ed Executive Master.
Webinar
Evento
Location
Tipo
Dettagli